JROD Fitness 24/7 GYM
Your locally owned and operated 24h Gym & Personal Training Centre in Ballarat with a personal one-on-one experience like no other.
- No sign up fees EVER!
- No Joining Fee or Key Fob fee
- Free personalized programs for every member
- Full range of Cardio, Free Weights, Weight Machines,
- Large H.I.T Training area in a huge 24h 700sqm Facility

ASK FOR YOUR FREE 1 WEEK TRAIL!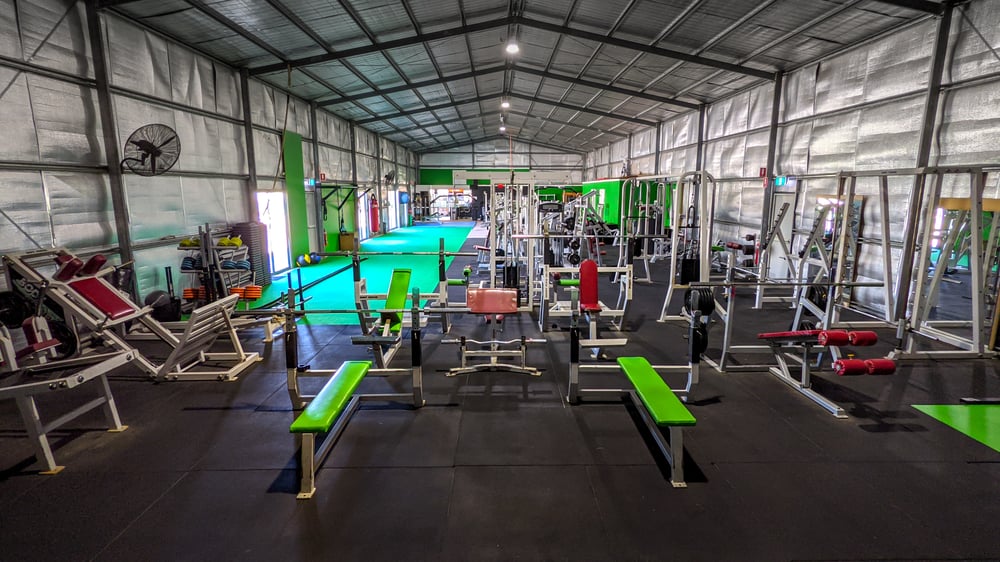 Sign Up Now!
Sign up for 24/7 Direct Debit Gym Membership Today and ill be In Touch to organize your 24/7 access fob within 24h

IT'S BIGGER THAN IT LOOKS!
Over 700sqm of gym space at JROD Fitness in Wendouree
Including a kids area, plenty of off-street parking spaces, a 1km running track next door around a lake and a huge astroturf training area to cater to everyone's needs.

Office / Staffed Hours
Gym Open 24h
Office Hours Ph: 03 5384 5791
After Hours Ph: 0417445277
Monday - Thursday

Friday

Saturday